Endrian
Character
Affiliation
Unknown
Powers
Agility, Enhanced Senses
Kanohi
None
Status
Alive
Pronunciation
EHN-dree-inn

Endrian is a mutant Matoran soon to be in the Altronia Continuity.
Known Information
[
]
Affiliation
[
]
Endrian unwillingly side with the Brotherhood.
Powers
[
]
Endrian is very agile and has extremely acute senses.
He can also curl into a ball and roll around, propelled by his own will.
Traits
[
]
Mutated to be more animalistic, Endrian often behaves like one, especially sense if others think he is a Rahi they'll often leave him alone. He doesn't like being treated like one when he doesn't have to, though.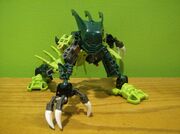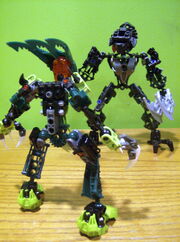 Trivia
[
]
He will have a relationship to Nextris.